The sun is shining and the future is green! We're here to talk about the 3 US states that are leading the charge in renewable energy production for 2023: Texas, Washington, and California. In this blog post, we're taking a look at how these three states are making an impressive impact on reducing their carbon footprints–so don't miss out!
Texas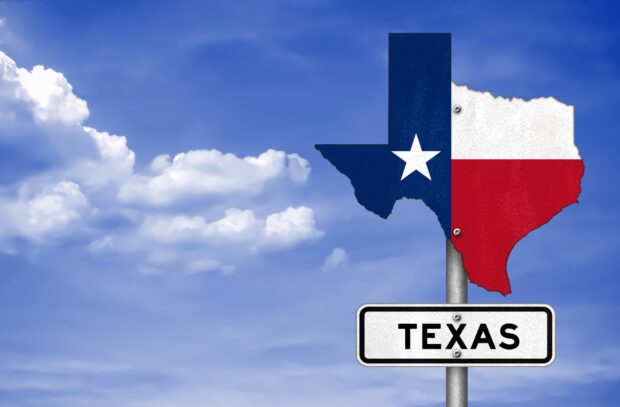 Texas leads the nation in producing renewable energy – generating 20 percent of its electricity from wind power alone in 2020. That number is expected to continue to rise steadily in the coming years, with an estimated 25 percent by the end of 2023. Texas also produces a significant portion of its electricity from natural gas and solar sources, with 2% of its total energy coming from solar projects and 46 percent from natural gas-fired generation.
Texas's commitment to renewable energy development does not stop there; plans are currently underway for building a massive new utility-scale solar energy generation facility near Austin.
This facility could meet up to 65 percent of Austin's peak demand whenever it's needed — saving residents on their electric bills and reducing harmful emissions released into the environment. Additionally, numerous other small-scale projects have been proposed around Texas including solar rooftops and local wind farms that aim to provide cleaner sources of energy for communities all over this booming state.
Texas green energy rates are becoming increasingly popular in the state and are being offered by both energy providers and communities. If you are looking for a green energy plans and rates in Texas, Gexas Energy is an excellent choice.
Washington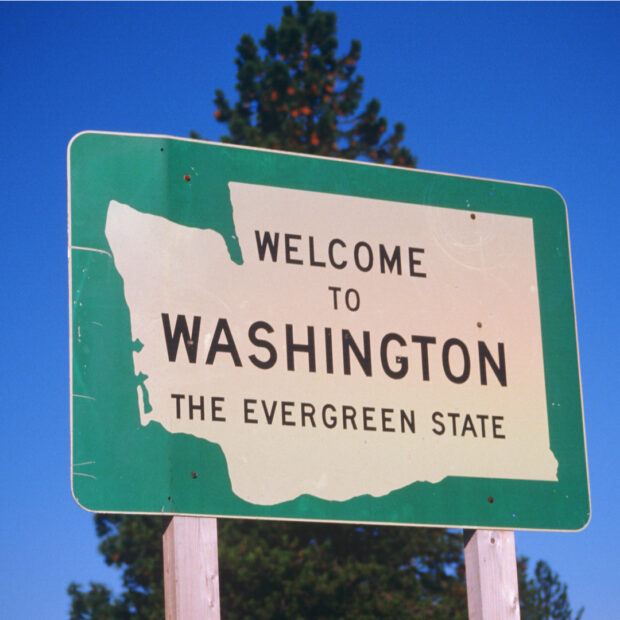 Washington is one of the leading producers of renewable energy in the United States. The state is the leader with hydroelectricity contributing more than 10% of its renewable energy nationwide. Washington also has mandated targets of 40% by 2030 for qualifying sources of electricity generation.
In addition to its significant hydroelectric energy production, Washington is also a major producer of wind energy. Solar energy is becoming increasingly important for Washington, particularly for distributed solar applications such as net metering. The state income tax incentivizes the use of solar power with an exemption from sales and property taxes for systems deployed before 2023. Biomass has also been used as an energy source in the region; however, it accounts for only a very small portion of total renewable energy production compared to other sources like hydroelectric or wind.
California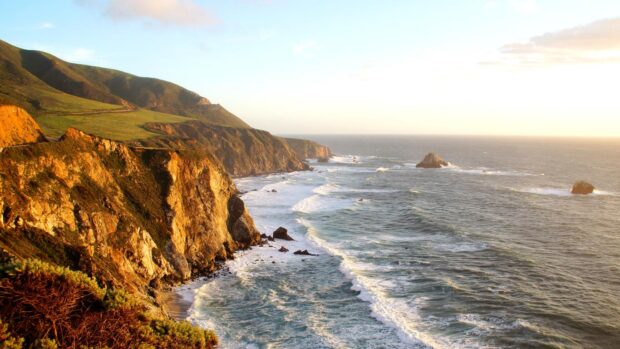 California has always been one of the leaders in the renewable energy sector, and this trend continues as of 2023. Solar energy is the primary source of renewable energy in California, with active solar farms providing over 14% of all electricity supply to the state's energy grid. The majority of these power plants have been installed in the past decade due to government incentives, which have propelled California to become one of the country's foremost sources for renewable energy.
The state government has pledged further investment into renewables in order to meet ambitious clean air goals set by former governors which aim at eliminating two-thirds of greenhouse gas emissions produced in 2023 by 2030, something which is projected on track to be achieved even sooner thanks largely in part due to investments made into renewable sources like solar and wind power generation.
Conclusion
In conclusion, three states that have seen the most growth in renewable energy production from 2012 to 2023 in the US are Texas, Washington, and California. These states have made significant investments in green energy sources like solar, wind, and hydroelectric which has led to a dramatic increase in renewable energy output. Further expansion of these resources should help all three states reach their goal of using renewable sources for 40% of their electricity needs by 2030 or earlier. All three states have shown great commitment to reducing carbon emissions and providing cleaner air and water for generations to come.